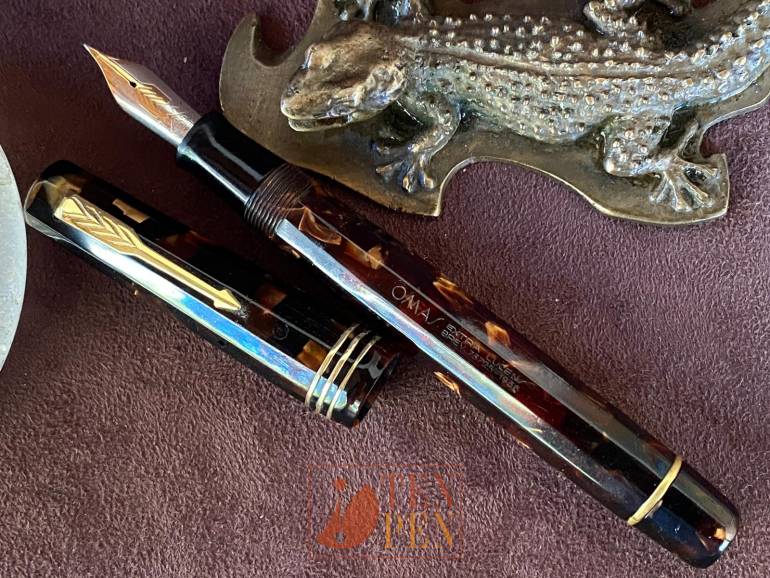 Omas introduced the Extra Lucens model in 1939 as top of the range model.
More information about the developmentof this moel can be found in the blog:
https://www.tenpen.it/article/omas-lucens-and-extra-lucens
This Omas Extra Lucens  is a senior size in excellent condition. The transparency of the barrel has a reddish shade.
It is fitted with a very rare two tone Extra Lucens nib.