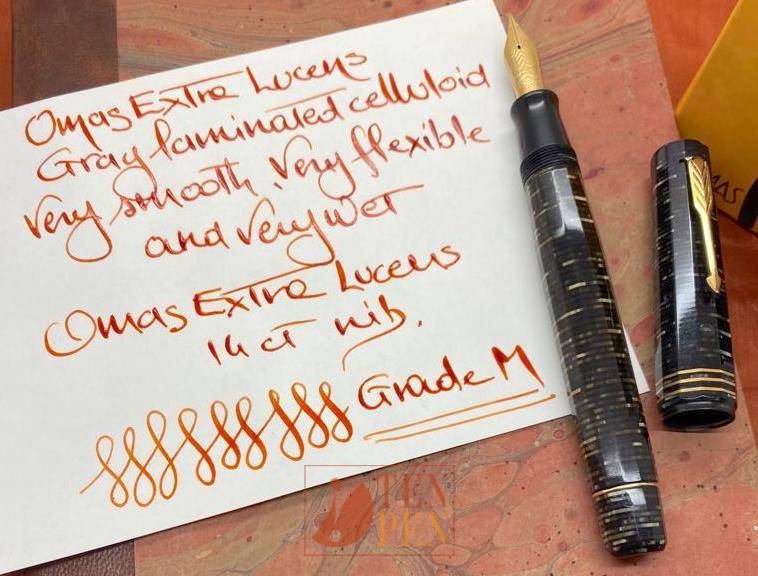 The Extra Lucens model was introduced in 1938 in a wide range of colors, which comprised gray, green, red, brown, black with white streaks ( cracked ice) and jet black. A few rare blue lminated examples are known, too.
As a rule, colorful Extra Lucens pens are definitely very rare as the semitransparent celluloid used for the barrels was very brittle and absolutely fragile. As a consequence,  not so many Extra Lucens survived the test of time and use.Certain colors were more affected by discolorations and crystallization than others.
Laminate celluloid is generally very resistant and not so prone to crystallize. Sometimes we can find it with sings of discoloration where gray becomes  somewhat greenish and looses part of its natural shine.
In this case, the celluloid is in excellent condition with no traces of discoloration and the color is vibrant and shiny,
The nib is its original 14 ct Extra Lucens with a very genreous and wet tip; nib grade is definitely M.
The pen is in fantastic condition with sharp facets and a very crisp engraving on the barrel.