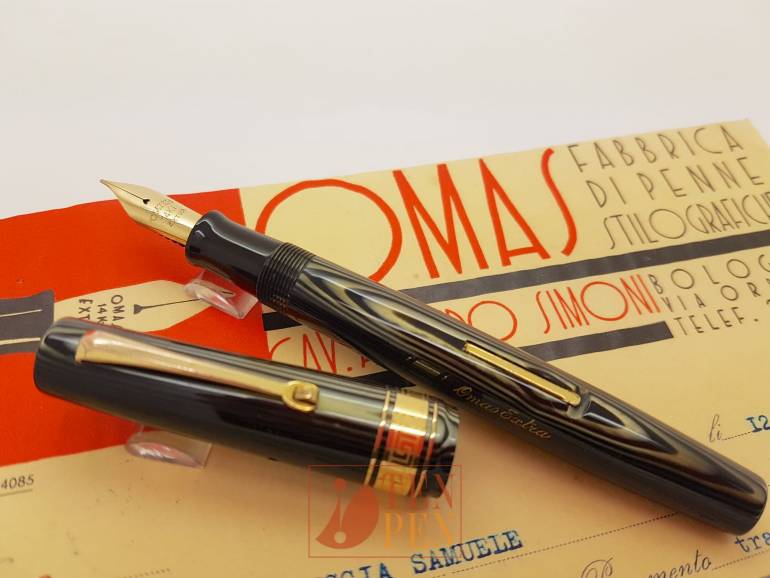 Extremely beautiful1932 Omas Extra lever filler in arco gray celluloid.
The pen is in excellent condition with only minimal signs of use. A slight brassing is present on the top of the clip.
The nib is stamped 14 Ki, where "Ki" means Carats. This is a rather common way of indicating carats on Omas nibs of the time.
The arco celluolid of this pen has a beautiful pattern; on the back, there is a kind of lighter spot which is not a damage but just part of the pattern.
The nib is incredibly soft and smooth with a very generous flexibility.