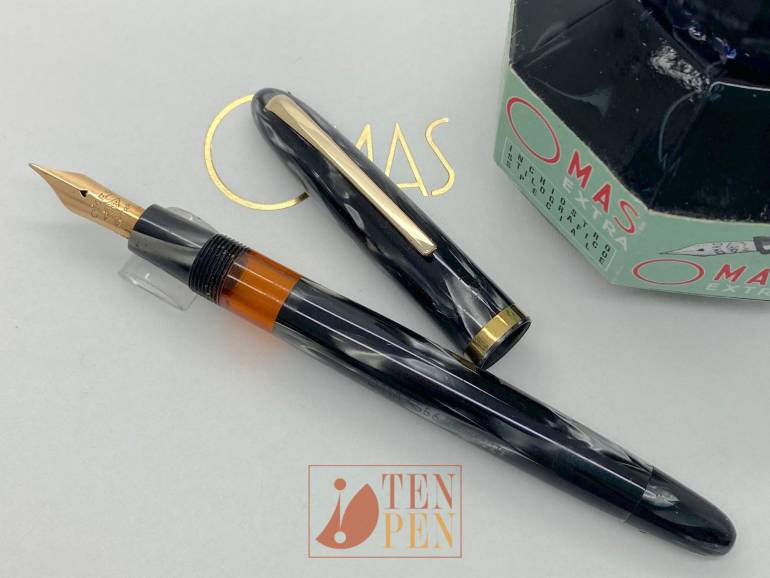 In 1948 Omas introduced the 55X line which comprised ogiva and facetted shaped piston fillers in three sizes: 555 (lady), 556(senior) and 557 ( oversize).
The "S" suffix was used for cylindrical pens ( S: Semplice), while facetted pens were identified with the "F" suffix ( F: Facetted).
Colors were black, gray pearl and tortoise brown.
This Omas 556/S in gray celluloid is in excellent condition. It has an original 14 ct Omas Extra nib, grade F, flexible.
The cap shows a personalization which is quite common on Omas pens of this era. The shop "La Stilografica" in Bologna was one of the major Omas retailers of the time. Personalizations of this type can be found for shops such as "La Stilografica - Bologna", "Accossano Roma" Germano Bologna". Omas official retailers had the opportunity to have their pens customized by the company adding their brand name on the caps of standard models.