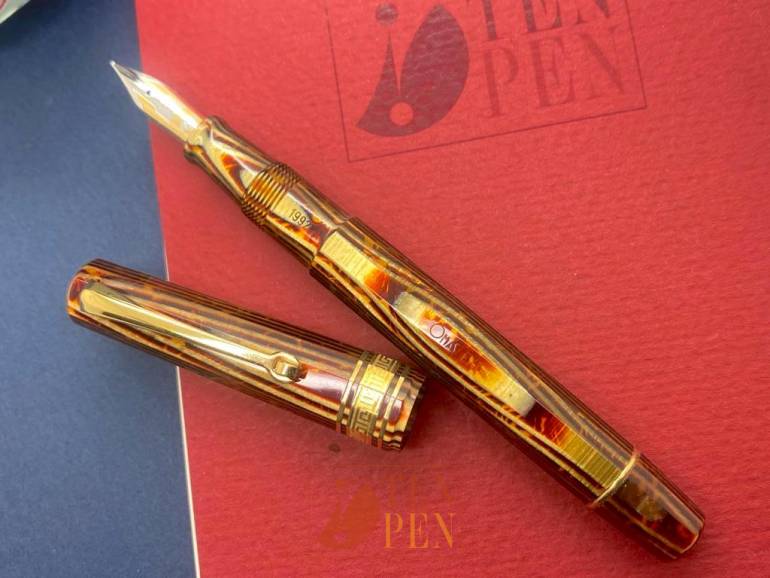 In the early 1990s Omas introduced the Collezione Celluloide line of pens which comprised models in three sizes in a variety of colorful celluloids: arco bronze, blue royale, marbled burgundy, speckled gray, saft green and arco green.
The larger model corresponds to the Paragon size. The  medium size was called Dama while the model with ringtop was called Princess. These two smaller models were meant to fit junior and feminine hands.
This Dama is unused and it is fitted with a 18 ct F nib.