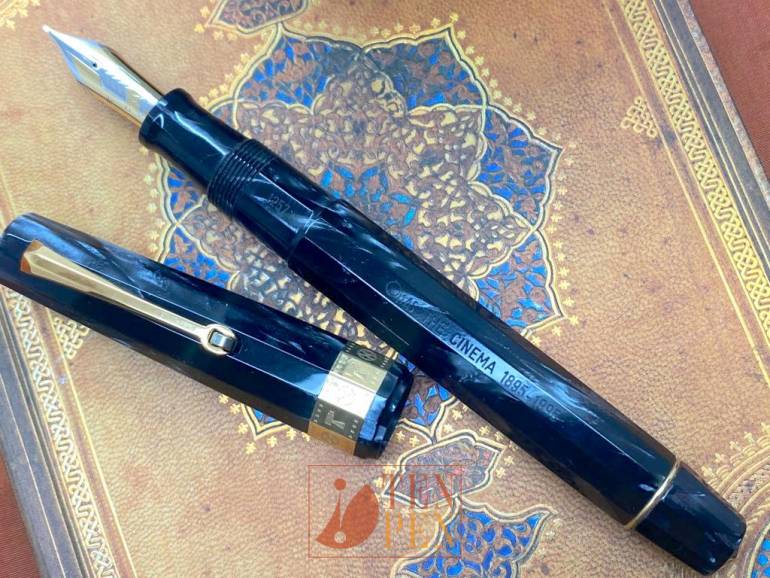 In 1995 Omas issued the Cinema limited edition to celebrate the first 100 years of Cinema activity. The model is a paragon in gray pearl celluloid with a special cap band engraved with of several cinema symbols.
This model has a great evocative power not only because it is a beautiful limited edition but also because it celebrates Omas' founder's early years of entrepreneurship. Armando Simoni in his youth run in fact a company which took care of the maintenance and restoration of movie cameras.
The pen was marketed wiith a special packaging which replicates the round metal box containing the rolled film. Unfortunately this pen is without packaging.
The pen is unused and its serial number is 1257
Nib grade is M.