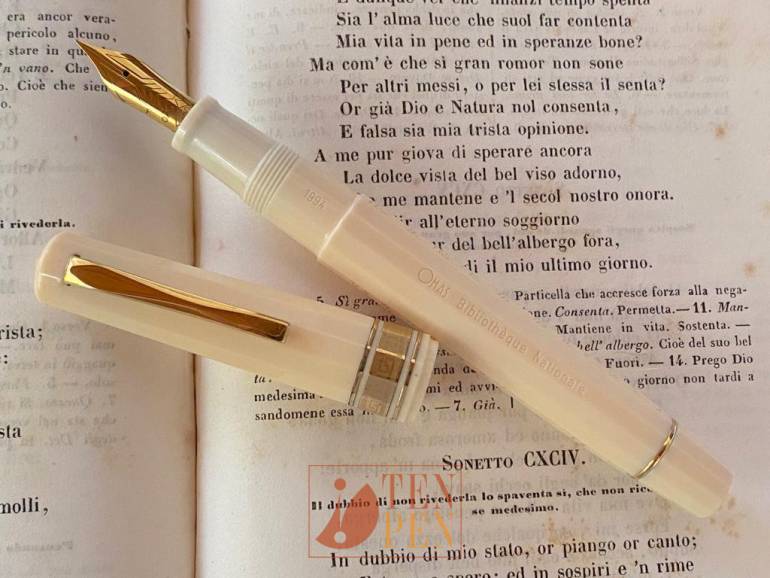 In 1993 Omas was commissioned the production of a celebrative model to honor the  625th anniversary of the French National Library, which is the most important library in France and one of the most prestigious and comprehensive libraries in Europe.
The model Omas used is the standard Milord. The milky white color was chosen to make reference to the color of parchment which was the basis of early books, before paper started being used. The gold accent of the cap band and the clip recalls the precious decorations carried out by amanuensis in the Middle Ages.
The date on the section was changed year after year, starting from 1993 till 1997, when the last models were marketed.
The pen is strikingly beautiful, very light and balanced in the hand.
This pen is marked 1994 on the section and it is unused. Unfortunately, there is no box.