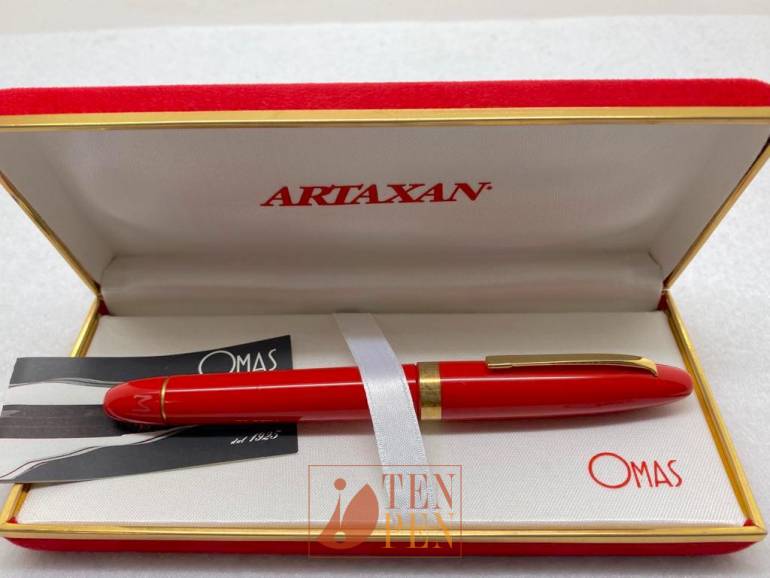 In the 1990s Omas was commissioned by the pharmaceutical Company Malesci with the production of a line of pens to  promote their products. The model they chose was the 556 Ogiva piston filler with a nice cap band advertizing the  "Artaxan" medicament.
The same model was used in yellow to advertize the "Quinazide" medicament.
Nibs were all gold plated.
This pen is unused and it comes with the original presentation red velvet box.
Nib grade is M