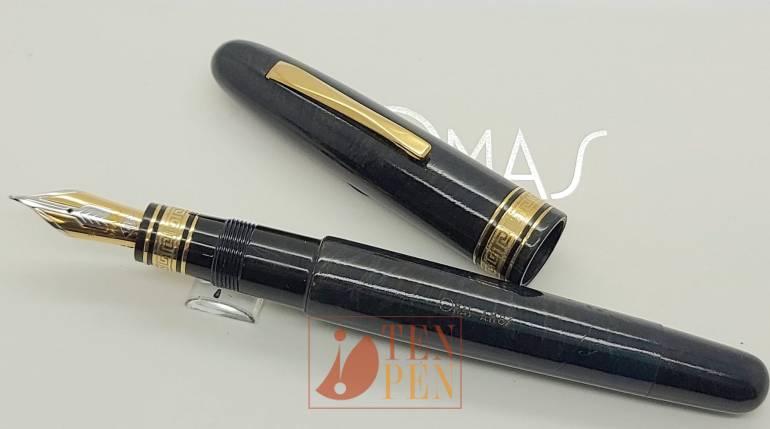 This model was designed by Gianluca Malaguti, Armando Simoni's nephew, to honor his father Angelo Malaguti who died in 1987.
The pen is manufactured in briar wood; the line of AM 1987 comprises ogiva shaped piston fillers in various colors of wood (brown, blue, green) and in two sizes. The small size is thinner  and does not have the decorated band on the section.
This pen is in blue briarwood. It has never been used but unfortunately it has a long scratch which runs along the entire circumference of the barrel.
The pen is priced accordingly.