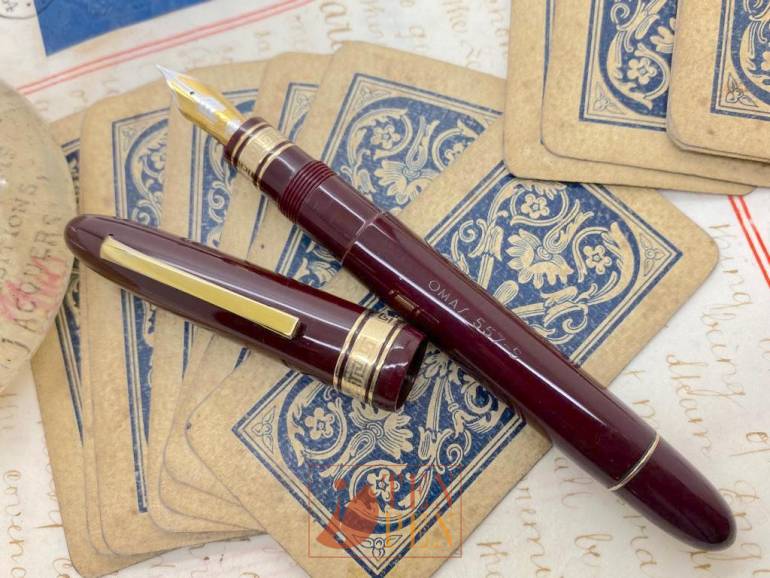 In the 1980's Omas introduced the Paragon model which was a facetted piston filler in cotton resin with two greek-key decorative bands, one on the section and one on the cap.
The first Paragon models were called 557/F. 
Following its tradition, Omas flanked a cylindrical model to its facetted Paragon; it was called Omas 557/S where "S" means "Semplice". This denomination comes from the past. In the 1950's, in fact, facetted pens had the "F" suffix, while cylindrical pens where identified with an "S".
Omas used burgundy resin for cylindrical pens only. 
This Omas 557/s in burgundy resin is in excellent condition. It is fitted with an M two-tone gold nib.
There is no box.