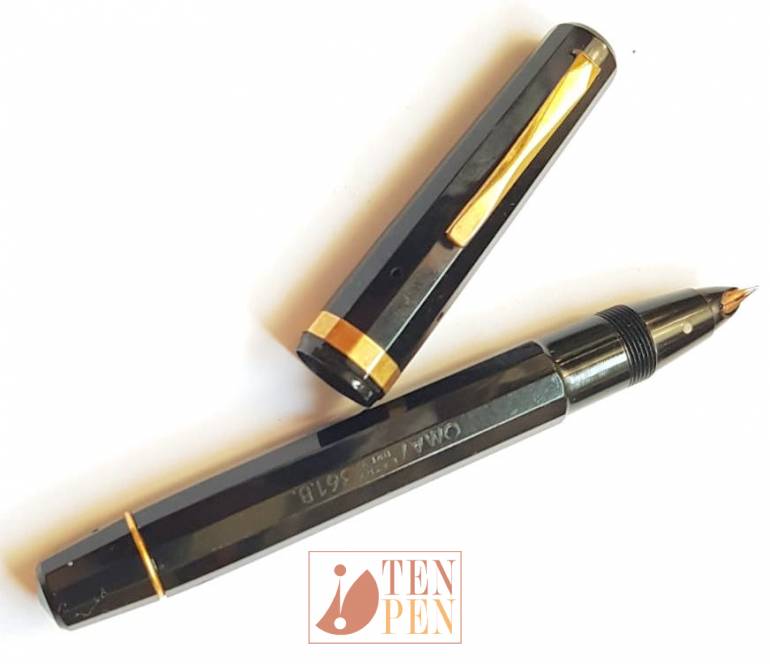 The model 361 was introduced in 1948 and underwent a number of variations during the follwing decade.
The first version had a screw cap and two white dots on the ebanite hood. It was a revolutionary model as the pen could be used from both sides to have either a flexible or a rigid nib.
The line comprised three sizes: junior ( or lady), standard and Oversize ( marked B). Initially the colors were only three: jet black, arco gray and arco bronze
The Standard model is rather small while the oversize, which is extremely rare, was suitable for large hands.
This 361 is an oversize model and it is in perfect working order. The imprint on he barrel reads 361B, where "B" means big.
The hood, which is very fragile if handled in the wrong way, is in pristine condition.