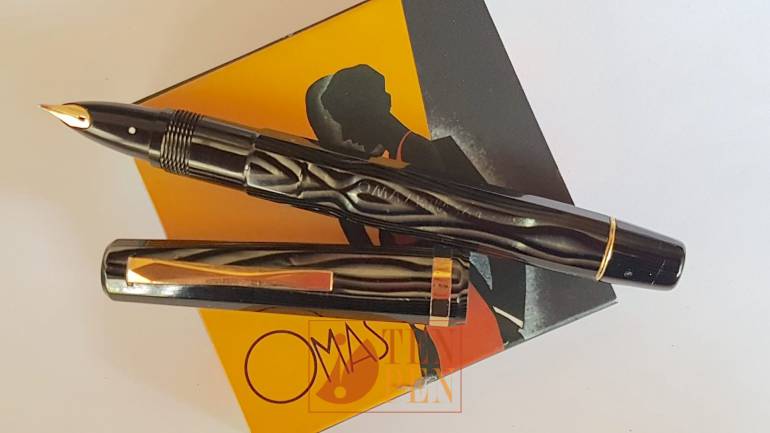 Very rare Omas 361 in gray arco celluloid.
The 361 model was first introduced in 1948 and it was one of the most innovative pens of the time as it could offer two writing modes in the same pen. Just by turning the pen you could have a rigid or a flexible nib.
The model was  originally offered in jet black, arco brown and arco gray, in three sizes: lady size, standard size and oversize ( marked 381B on the barrel).
The model was initially introduced with white dots on the nib hood. The white dots were later on subsituted with brass dots.
The model was reviewed a number of times to modernize it and make it more suitable to the evolving market. Later models have a torpedo shape and were manufactured both in solid colors and with metal caps. The very last version of the 361 is the model VS, introduced in the 60s.
This early 361 is a standard size in pristine condition. The celluloid does not show any signs of discoloration and the color of the pen is a rich gray/silver.
The arco pattern on this pen is particularly lively.