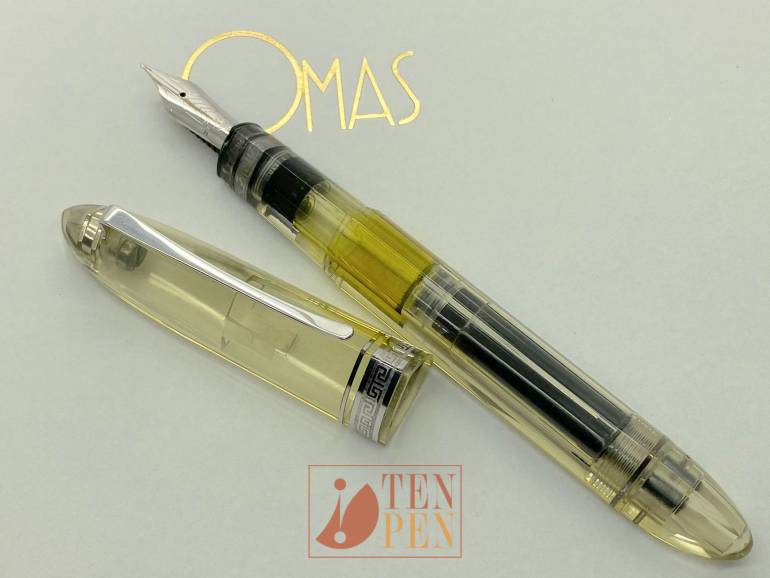 The Omas 360 is an iconic model, which has been developed by the Company in a number of versions, starting from the very early magnum piston fillers, to celluloid models,  360 Mezzo cartidge fillers and  demonstrators, called Vision.
The Omas 360 Vision was manufactured both with gold filled HT  finish. 
This Omas 360  vision HT is unused but time has caused a slight ambering of the barrel.
The pen comes without box and it is fitted with a 18 ct gold nib, grade M.