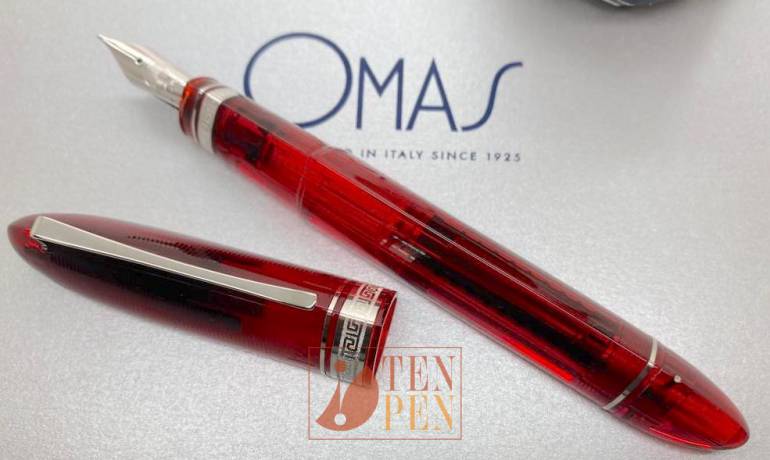 In 2011 Omas launched a 360 Vintage limited edition to celebrate the first 15 years since the introduction of the 360 model, one of the most innovative and original pens ever.
This limited edition was issued in only 360 pieces of fountain pens and 360 pieces of rollerballs  and was manufactured in a transparent dark blue resin with rosegold trim. The packaging is a large blue box with a bottle of blue ink and a blue pen sleeve.
The following year, the 360 Vintage limited edition was repeated, this time with an intense red transparent model with HT finish.
The packaging was changed  and instead of the rectangular box Omas had used for the  2011 blue limited edition, they used  a gray square box, completed with a bottle of red ink and a pen sleeve.
This Omas Vintage limited edition in red ha s a very low serial number, which makes it even more appealing.
Nib grade is M