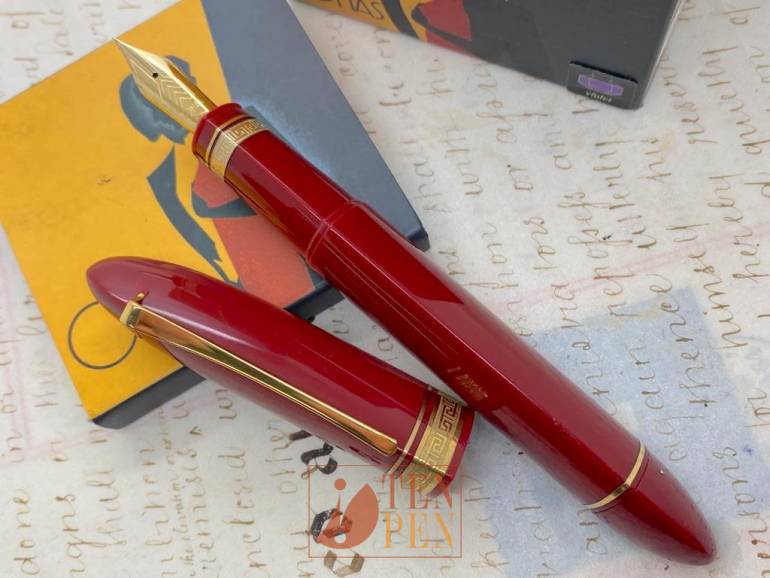 In the early 2000 Omas introduced the standard Omas 360 piston fillers in resin.
These were smaller than the previous oversize pens which had been manufactured in black and bluish/black resin only and were marketed in wide range of colours.
This Omas 360 in red resin is part of those years' production. The pen is pre-owned but it is in pristine condition.
Nib grade is EF.
Unfortunately, there is no box.