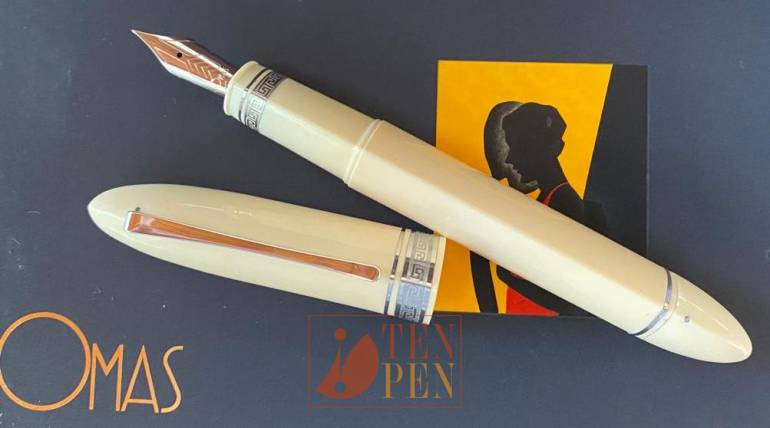 This Omas 360 iceberg is unfortunately slightly discolored.
The original color was a very cold white. The resin has changed shade with time and has become a softer milky white, very similar to the color of the famous Omas Bibliotheque Nationale.
The pen is unused and the discoloration is quite even with the section being only slightly lighter in color than the rest of the pen. It still is a very cool pen,.
The pen comes with its original box.