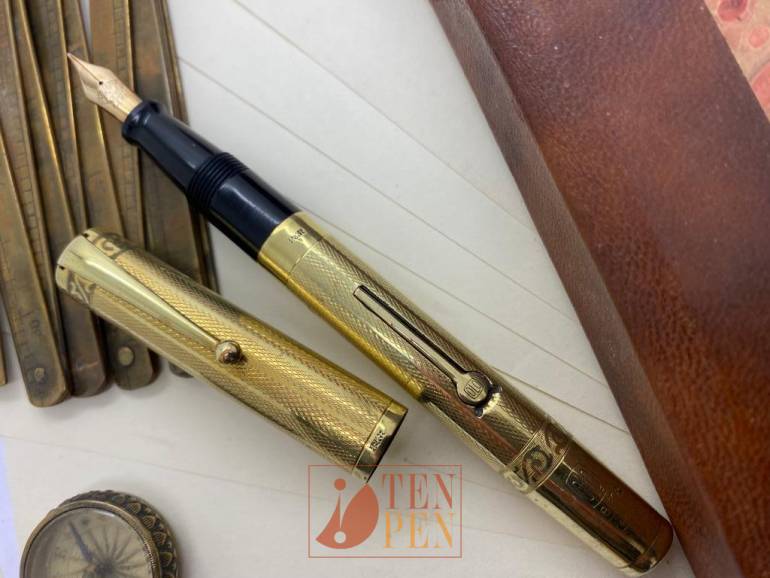 Olo pens were originally marketed by Aurora as an independent brand ever since the late 1920's. Their  connection with the Turin-based company was voluntarily not advertised.
The basic idea was to differentiate production to reach various segments of the market; Olo and Asco pens were therefore designed to reach larger shares of the market offering a range of good quality products at more affordable prices than ordinary Aurora models.
Olo pens were retailed through mail catalogues, were part of large supplies provided by Aurora to public offices and institutions and were sometimes used by various companies as promotionals with advertizing slogans.
The quality of Olo pens was only theoretically lower than Aurora pens as many of them replicate the style, materials and designs of their major counterparts.
Most Olo pens were button filler but they were produced as safety pens and lever fillers, too. Many Olo overlays do not differ much from the overlays Aurora used on its own pens. The main difference is that Olo overlays are generally very simple. Rich, high relief overlays on Olo pens are not known.
This Olo lever filler is a very neat example of this. The decoration of the overlay is very similar to many Aurora pens, simple but very elegant.
The nib is an original 14 ct Olo, very smooth and pleasant to use.