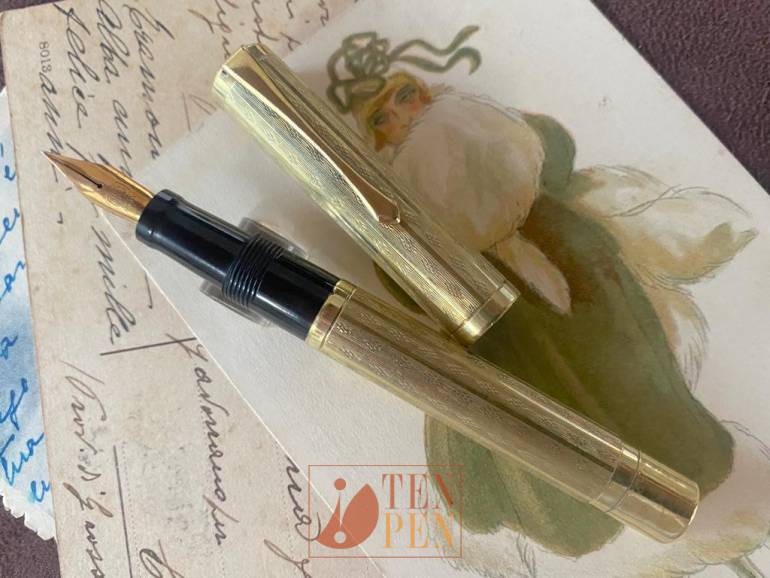 The Olo brand was created by Aurora with the aim to diversify production and have a range of medium-priced pens, suitable to be marketed through a network of retailers, mail catalogues and to be used as promotionals with advertisements of various type.
Initally the connection between Aurora and Olo was not evident although Olo pens showed features which were clearly reminiscent of Aurora's major models. In many cases, Olo pens were unbranded to leave room for advertisements.
During the 1930's the range of Olo pens was definitely enlarged and models with overlay were added to flank ebonite and celluloid pens, available both as safeties and button fillers.
This Olo button filler is unbranded and it is fitted with a very nice and pleasant Olo gold nib with very long tines with a very generous line.
The overlay is flawless.