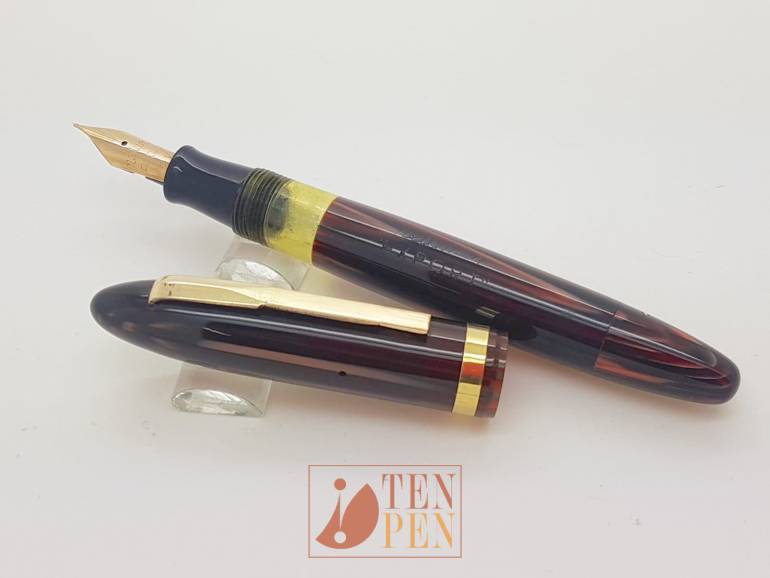 Nettuno Export piston ladysize piston filler in arcobrown celluloid. 
The pen is in excellent condition and shows almost no sign of use. The ink window is very clean and there are no scratches nor dings.
Nib is the original 14 ct gold Nettuno with the three A.C.V. initials (from Nettuno's founder's wife: Ada Corazza Vecchietti). t is very smooth and it has an "F" tip.
Very fresh imprint on the barrel and no brassing on metl parts.
Time of production: late 1940's