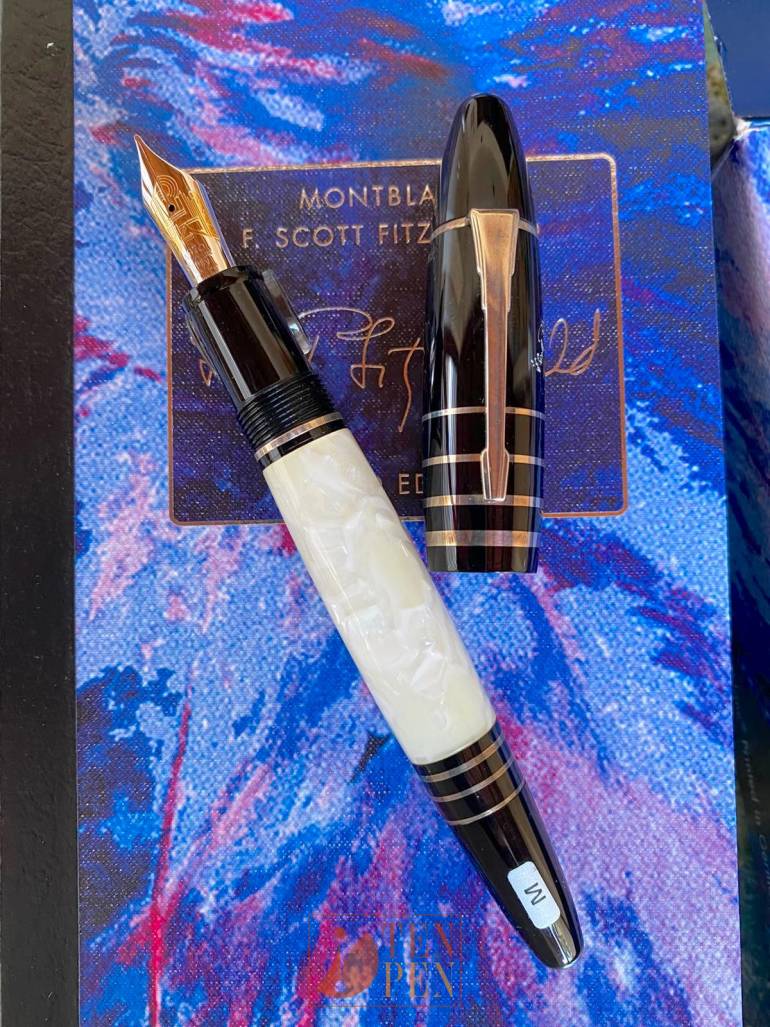 In 2002 Montblanc dedicated this limited edition, being part of the Writers series, to Francis Scott Fitzgerald, probably the most celebrated American novelist of the Jazz Age.
Fitzgerald not only depicted the  lifestyle of the roaring twenties but  did embody it completely. He was part and parcel of the extravagant and hedonistic Jazz Age, which he himself defined as: "A morally permissive era, when Americans became disillusioned with social norms and were obsessed with self -gratification".
The pen is designed to recall the Art Decò style of those years, with the back and white contrast being repeated not only  between cap and barrel but also on the silver lines which decorate the cap. 
This pen is unused and it comes with its complete packaging.