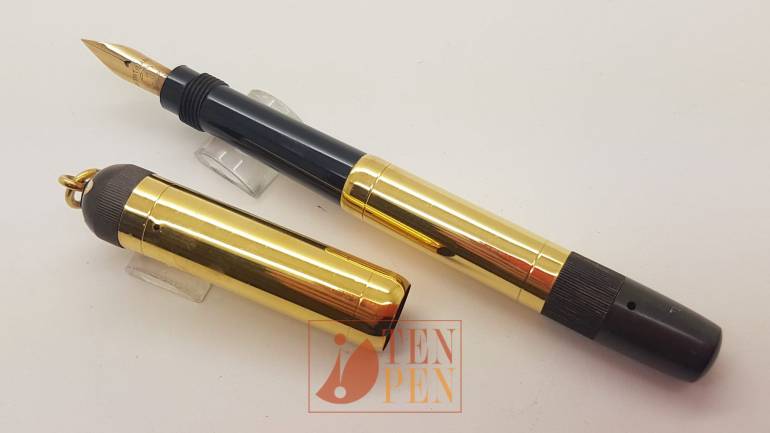 Very cute 1920's Montblanc nr. 1 safety pen with smooth Italian rolled gold overlay.
The  overlay is very clean with no dings nor damages; there is only a tiny superficial scratch of some 4 mm on the side of the cap.
The cap top of the pen has the original Montblanc white star with the addition of a cap ring with a star-shaped basis.
This technique of adding a ring directly onto the white star  is mostly found on safety pens of Italian origin.
The pen has the original Montblanc nr. 1 nib and comes with a very nice Accossano - Rome presentation box.