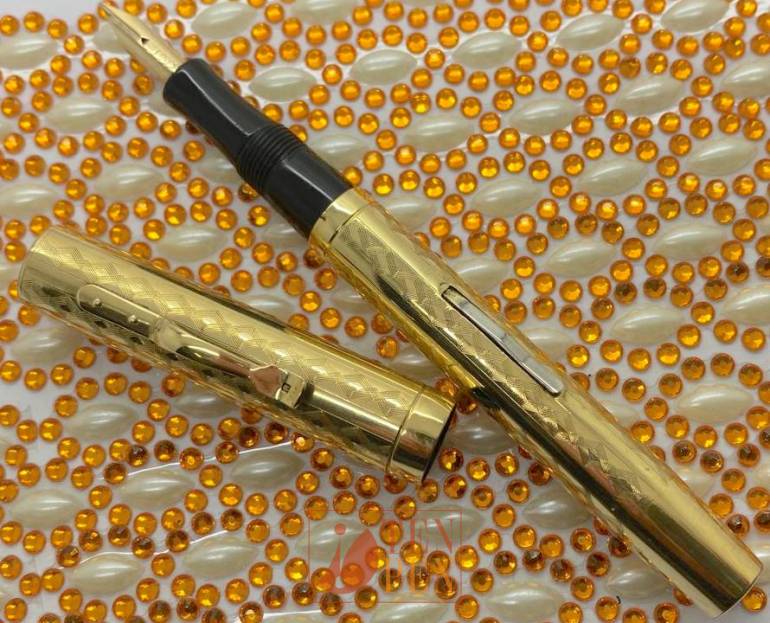 Montbanc lever fillers are pretty rare as this filling mechanism was used by Montblanc only on a very few models and for a short time.
During the 1920's a number of Montblanc lever fillers were distributed in Italy. They were marketed with the Capolavoro imprint on the cap instead of the German word Meisterstuck. Many of these modes were enriched with rolled gold overlays which made them more interesting for the Italian public.
In many cases, overlays for Montblanc pens were manufactured by the same workshops which manufactured overlays for Waterman pens and other brands, too. 
This Montblanc lever filler is a nr. 20 with a very unusual guilloché overlay with geometric decoration. The overlay is in perfect condition: there is no brassing nor dents.
The nib is a very pleasant Montblanc nr.2, smooth and flexible.