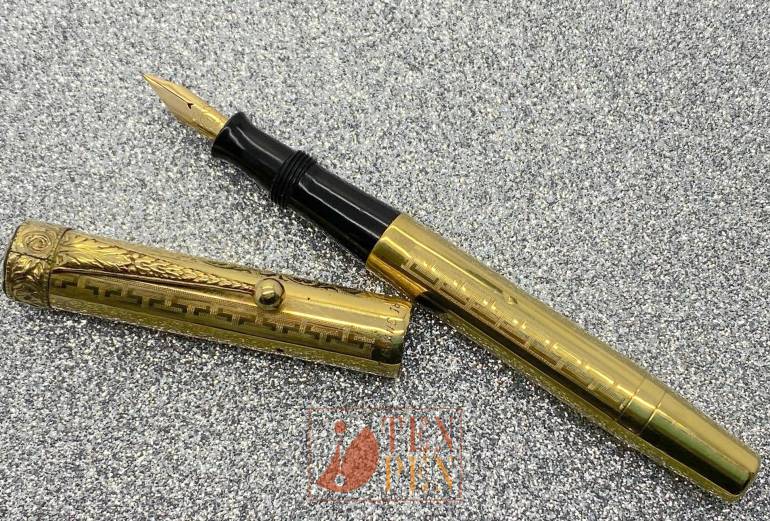 In the 1920's the Italian market had a particular passion for semi-precious overlays.
Most foreign pen companies which imported their products in Italy had their pens embellished with gold filled overlays (sometimes solid gold, rarely solid silver) which made the pens more desirable for Italian buyers.
This Montblanc lever filler is a size 1 and it has a very appealing gold filled overlay with alternating panels of floral and geometric decoration.
There are no traces of brassing nor dings.