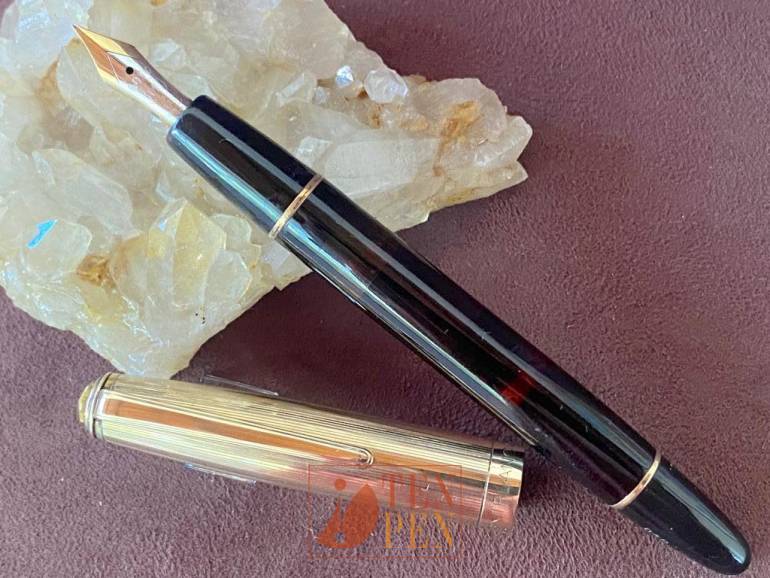 In the early 1950's Montblanc introduced the 64X series which was designed to meet the new taste of the market for pens with metal caps, celluloid barrels and stylish look.
The line looks in fact very up to date and fashionable. The pens are piston fillers.
Early models have  spear-shaped two-tone nibs while later products ( approx from 1956 on) are marked with a N-suffix and are fitted with a triangular shaped more modern-looking nib.
These models are very well balanced and are very pleasant everyday writers
This Montblanc 642 is part of the early production: it has an early spear-shaped nib, grade F, very pleasant to use.