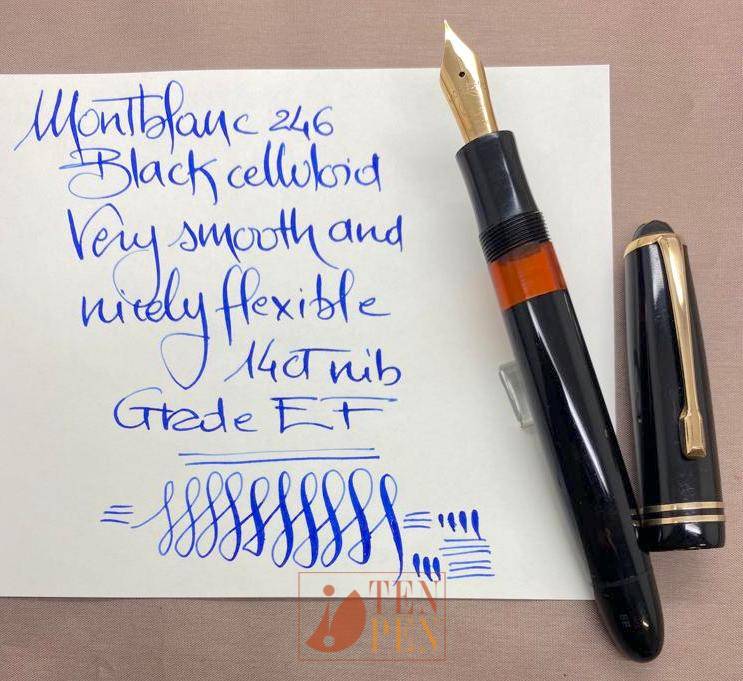 In the late 1940s Montblanc introduced the  24X line of pens, which were meant to flank the top of the range 14Xs. These models were less expensive than the main line and their role in Montblanc's marketing strategy was to reach a wider share of the market offering a product which was still high quality but at a more affordable price.
The 24X line was manufactured in Danemark as well, with a number of variations in comparison with the German standard. The range of colors included red, light marbled  green, black and dark marbled green.
This Montblanc 246 in black celluloid is part of the Danish production.
The pen is in excellent condition and it only shows some minor signs of time. The nib is very pleasant to use. The tip is EF, smooth and flexible.