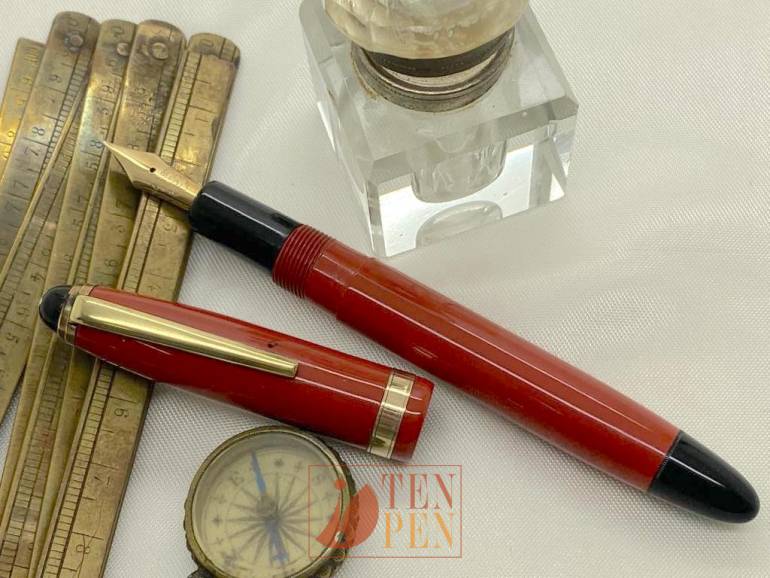 The history of Danish Montblanc fountain pens is connected with the activity of the Danish firm  Alfred TH. Oberg, who was the official Montblanc distributor for Denmark since 1921.
The Danish company distributed and eventually manufactured Montblanc pens for the Danish market. These pens have their own identity and differ from the German production.
The 20X series of button fillers was introduced in 1950 and was manufactured till 1954. There were three sizes: 202, 204, 206 and two colors, black and red.
This pen is an excellent example of the series, being the smallest model. It is in excellent condition with no damages and very limited sign of time.
The nib is very smooth and flexible, grade F.