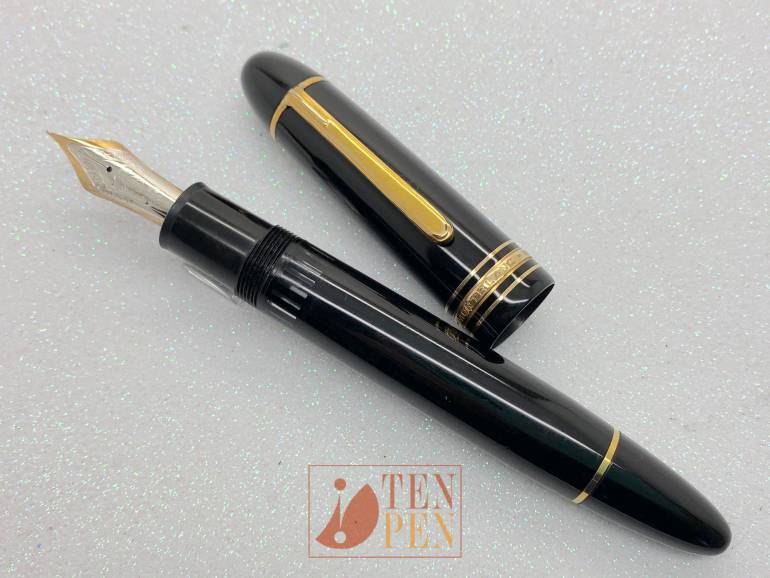 The 149 is an iconic model and a perfect pen for everyday use.
This 149 dates back to pre-1989 years. 
Piston threads are black, the feeder is in ebonite and the nib is two tone  14K , grade EF.
The pen is pre-owned but in excellent condition with very limited signs of use.