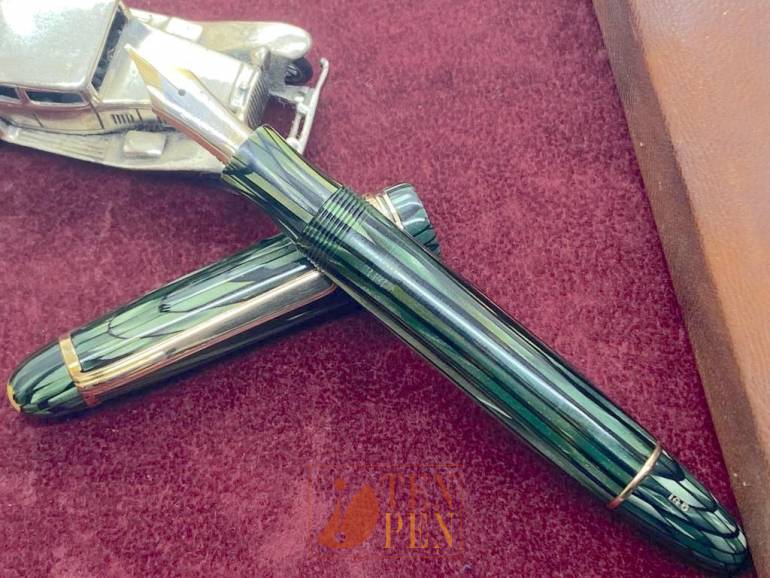 In the 1950's Montbanc introduced its line of 14X models which were manufactured in black celluloid with striped ink window and in lined celluloid without ink window. Colors of the lined celluloids were green and gray. 
Green models were manufactured in two different shades of green, light green and sage green, the former being rarer than the latter. Gray is even rarer. 
Two sizes were manufactured, too, one being longer and with a larger girth and the other being slighlty shorter with a more slender girth.
While the black models included the large 149,  the line of colorful lined pens had 146 as the biggest  model.
This beautiful and very rare Montblanc 146 is a short version,. The lined light green celluloid  is in superb condition with no shade of ambering. These pens tend to amber very intensely and it is very difficult to find them in flawless condition.
The nib is M, very smooth and generous
This pen is a grail pen.