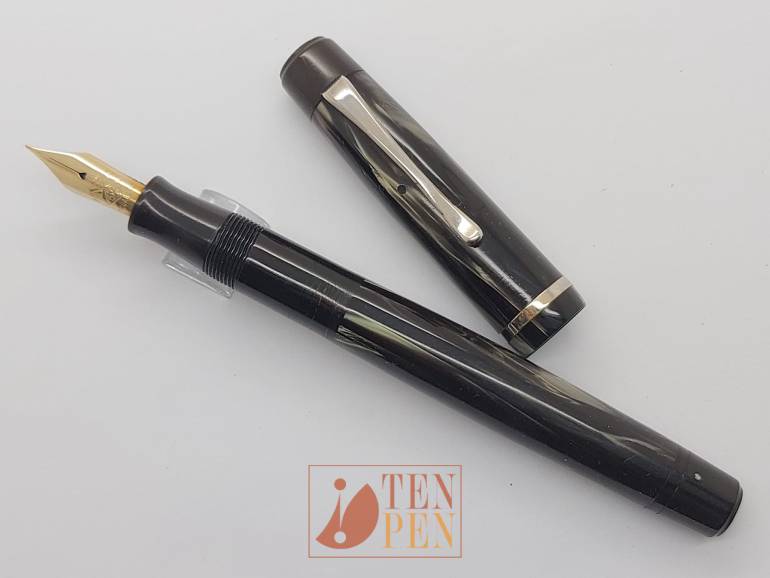 Minerva pens were introduced by Omas in the early 1930's as a subbrand.
Early Minerva pens were button fillers, very simila in shape an finish to Parer Duofold streamlined models.
In 1932 the Minerva Classica series was introduced; it comprised only lever fillers and pens were produced in fancy celluloids with a wide variety of colors and combinations. A few years later, Minerva piston fillers were marketed to meet the demand of the market for more modern filling mechanisms and ink visibility.
They were produced in one size only and remained on the market for a very short time; they are today very rare.
The range of colors of Minerva piston fillers comprised gray pearl, tortoise brown, green marbled and black. 
During wartime Minerva pens, like all Omas models,  were produced with chrome trim and fitted with steel nibs as the use of gold was forbidden in Italy. Later on many wartime models had their steel nibs replaced and the pens got their gold nibs back..
This wartime Minerva piston filler  is not only very rare but it is also a fantastic writer as its nib offers nice flexibility and is very smooth.