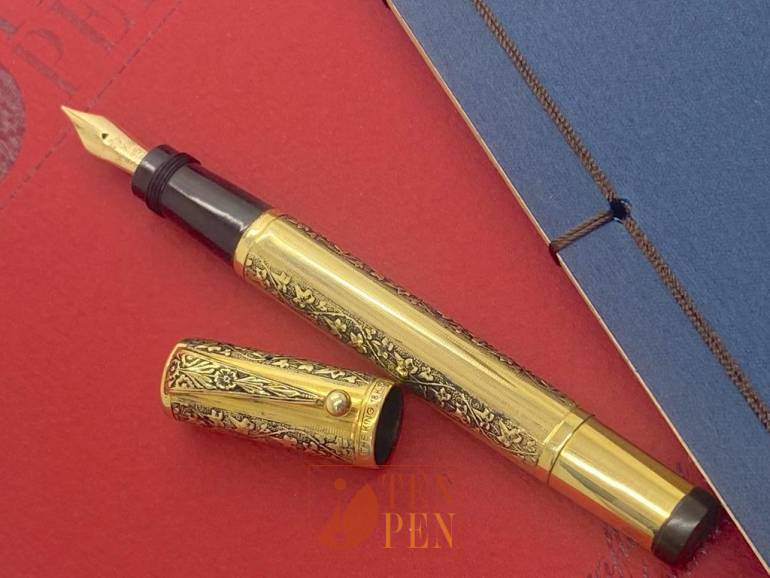 The King pens are among the most qualitative and beautiful writing instruments ever produced in Italy. 
Models of the late 1920's and 1930s always show a touch of elegance and originality; sometimes it is simply the design of a cap top, or the style of a decorative pattern, or the color of celluloid.
This safety pen with rolled gold overlay is a perfect example of sober elegance. The pattern of vine leaves and branches is pretty common on liberty overlays but in this case the dark background gives the pen an outstanding look. The contrast between gold and black highlights every tiny detail making the apparently simple decoration much more intense.
The pen is fitted with a the King 14 ct gold nib, grade F.