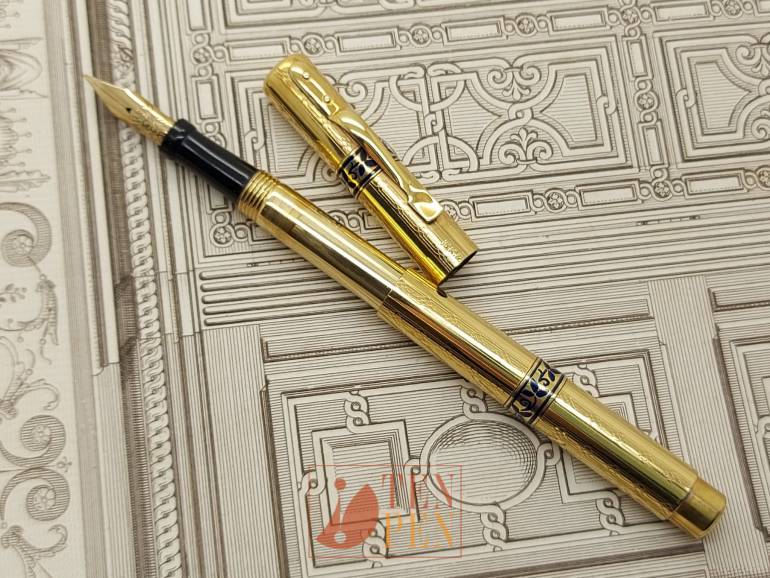 Kaweco pens were distributed in Italy during the 1920's and very often they were enriched with gold filled overlays, in order to make them more appealing. The general public in Italy was in fact attracted by precious-looking pens.
Overlays were manufactured by various workshops. The Milan-based Cavaliere Brothers' workshop manufactured overlays bot for Kaweco and for Waterman pens.  These brands were often marketed through the same distribution channels.
Kaweco overlays were manufactured by the German/Italian Eterno Company, founded in Milan by  E. Uhlmann. These overlays are generally embellished with enamel decorations.
This beautiful overlay with blue enamel decoration is probably an Eterno product.
The overlay is in pristine condition, with no signs of brassing. The enamel is perfect and there are no damages.
The pen is fitted with a beautiful 14 ct  Kaweco  nib and it is a precious little jewel
Length closed: 9,5 cm
Length extended: 13 cm