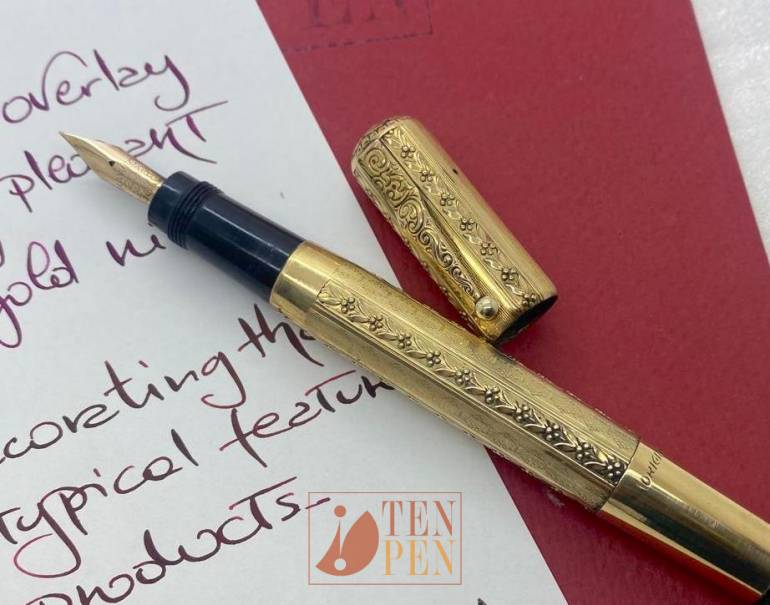 Kaweco pens were distributed in Italy during the 1920's and very often they were enriched with gold filled overlays, in order to make them more appealing. The general public in Italy was in fact attracted by precious-looking pens.
Overlays were manufactured by various workshops. The Milan-based Cavaliere Brothers' workshop manufactured overlays bot for Kaweco and for Waterman pens.  These brands were often marketed through the same distribution channels.
This Kaweco safety pen has a very appealing  overlay with an Art Deco decoration and shows the name "Kaweco Original" on the turning knob. This was a very clever trick many workshops used and Cavalier in particular, to have the same overlay marketed both with the Waterman or the Kaweco brand. The turning knob can be easily switched to "move" a pen from a brand to another.
This model is clearly a Cavaliere product as shown by the beautiful rose which embellishes the captop. This is a feature which is often found on top quality Cavaliere overlays.
The pen is fitted with a beautifully flexible Kaweco nib.
The personalization on the turning knob matches the style of the overlay and is very elegant.