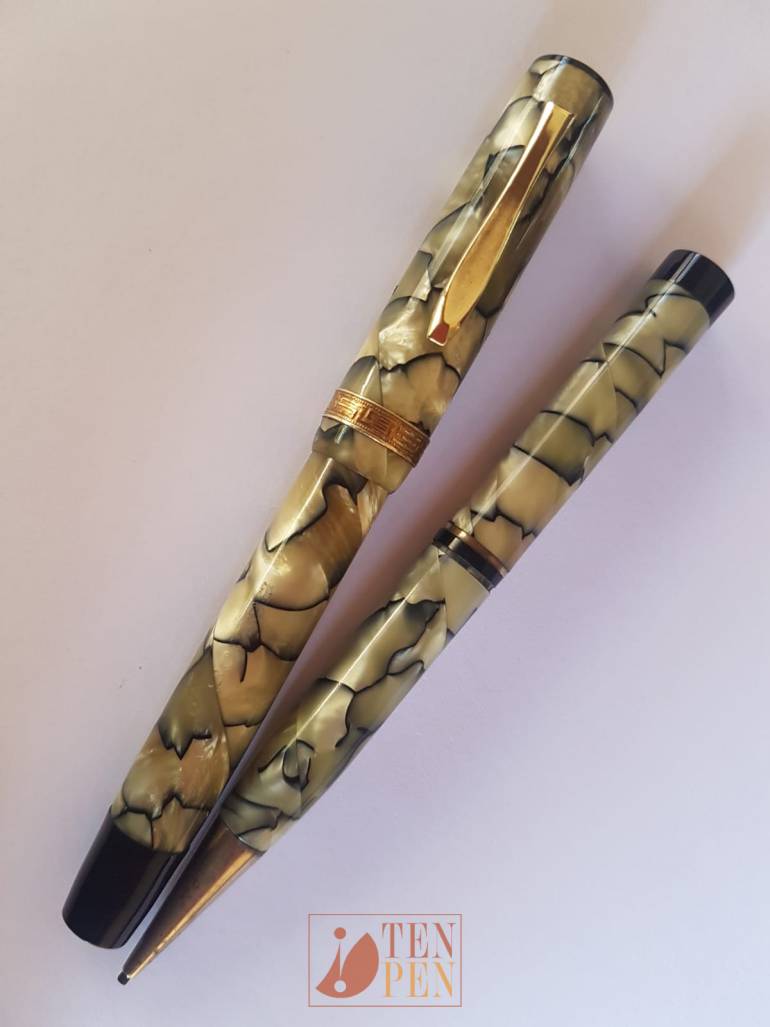 Helios pens are the result of a collaboration between the German firm Kaweco and the Italian company named Helios-Silga based in Milan. The Milan-based company was run by Mr. Giarola who was the official Kaweco representative for the Italian market. Helios was a Kaweco subbrand and this explains the connection with the Italian Helios company.
The trademark Helios (and Elios, without H) was registered in Italy in the early 1930's.
Italian Helios pens are different from German models and retain a clear Italian identity. Italian nibs differ from the German ones, too.
This set is an example of a fully Italian made pen using a typically German celluloid. The nib is Helios 585 and it is most probably of Italian origin, too.
The set is in near mint condition and the pen is a button filler.