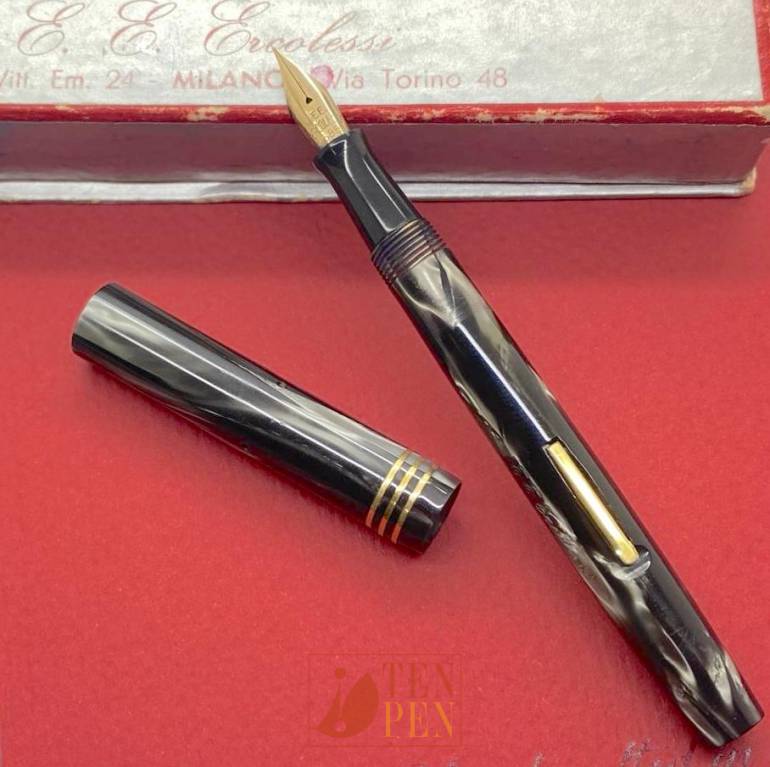 In the 1930's Omas manufactued many pens on commission.
In most cases, Omas used its standard models with minimal variations in the finish. Omas pens could have an engraving on the cap, below the clip, while Minerva pens could have different cap bands.
The E.E. Ercolessi shop  in Milan was one of the main Omas dealers of the time and the Ercolessi family had a long-lasting friendship with the Simon family.
E.E. Ercolessi pens are generally Minervas with a different cap finish. In this case, this lady size Minerva Ellittica has three cap rings instead of the single cap band tipycal of the standard Minerva line.
The pen is in excellent condition and has its original box. The nib is marked E.E. Ercolessi and it is highly performing, like all Minerva nibs by Omas.
It is a tiny precious pen in superb condition.