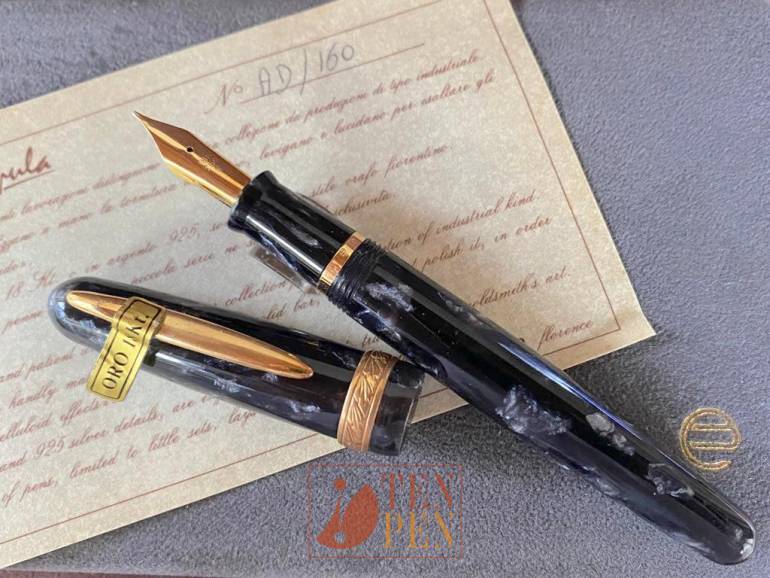 This is a very rare early Stipula Etruria in gray marbled celluloid with solid 18 ct gold trim.
The pen is part of the very early Stipula production; the box and the guarantee still show the early company's name and logo "Beta", which was dismissed in the mid 90's. The "Beta" reference is repeated on the decorative ring below the section along with the Stipula name.
The pen is a precious limited edition without serial number. There are no engravings on the barrel, either.
The nib is a plain 18 ct gold nib, grade F.
Definitely a very early production, unused and with compete packaging.