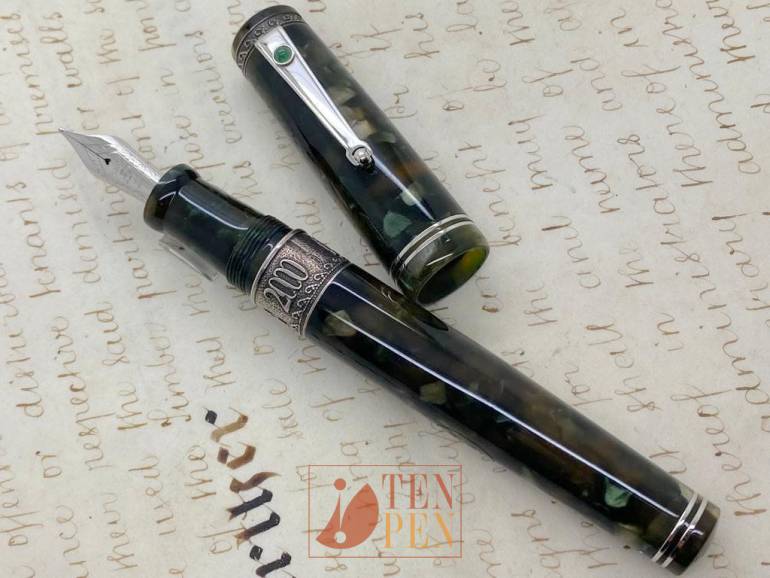 In 2000 Delta dedicated a precious pen to Nazareth, the place where Christ was born.
The pen is full of symbols recalling the Sacred City: on the solid silver band on the barrel there is the date "2000" and the  image of the Basilica of the Annunciation, projected by the Italian architect Giovanni Munzio in 1969. The Basilica was built in the place where, according to tradition, the Archangel Gabriel announced to Mary that she would become Christ's mother. 
The color Delta chose for this pen is is a deep green with brown accents, similar to the tones of the landscape surrounding the valleys of Israel, rich of green hills and olive trees.
The pen was designed to be a symbol of hope to welcome the new Millennium.
The pen is a converter filler. The converter is not included.
Only 2000 pieces were made.
This pen is pre-owned but in pristine condition.
Unfortunately there is no box.