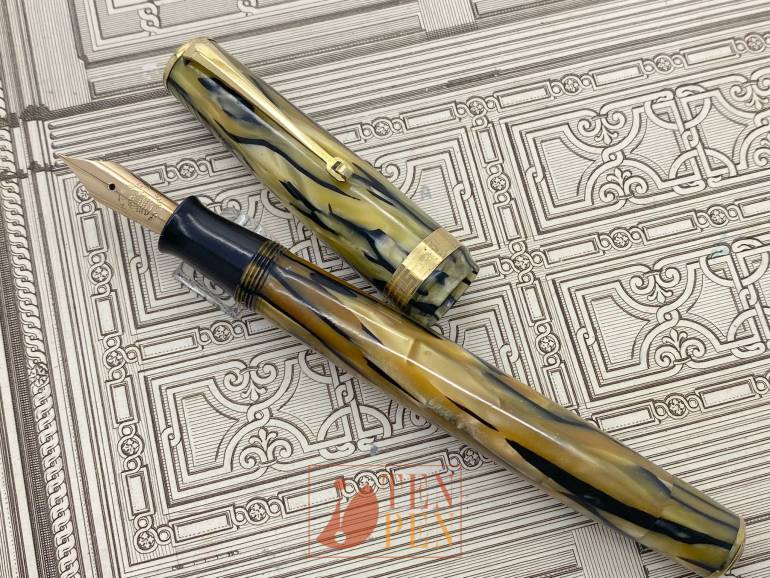 Contessa pens were produced in a number of styles and designs starting from the 1930' till the late 1940's.
The brand is connected with Mr. De Bernardi's activity in Genua. Most probably the production of Contessa pens was commissioned to various pen makers, among which Omas for the earliest products and later on Montegrappa and Ancora.
This Contessa button filler is very likely to be a Montegrappa product. It is in excellent condition with very minimal difference in color between cap and barrel.
The nib is smooth and flexible, very pleasant to use.