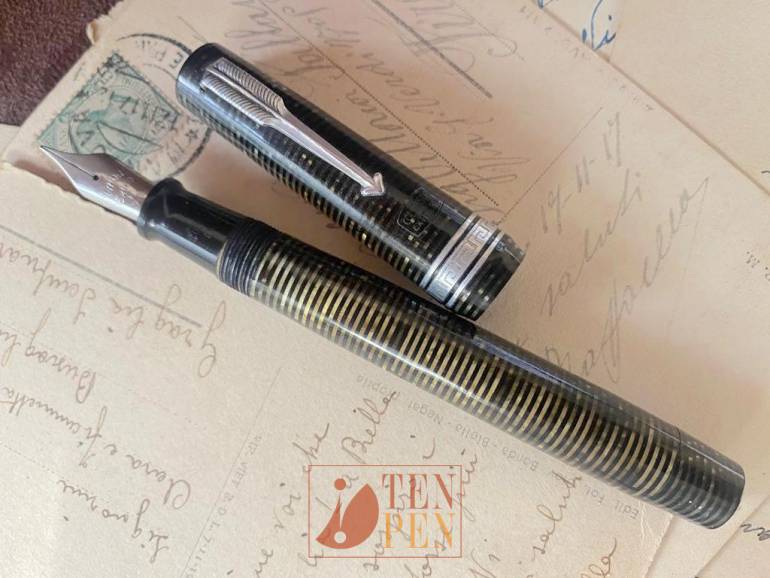 Columbus introduced the Extra model in the late 1920s following Parker Duofold's stylistic guidelines which were very fashionable at the time. The line comprised three sizes and remained in production for many years.
In the 1930's the design of the Extras was revised. Pens became more streamlined and an arrow-shaped clip was adopted. The finish of the cap showed a central larger band between two tiny rings. The band was decorated with a greek-key motif and later on with a checquered pattern.
In wartime years, all the pens were fitted with chrome finished trim and steel nibs, to comply with war restrictions on the use of precious metals.
Pens were filled through a patented spoon mechanism, which works with the same principle as a button filler, where a pressure bar compresses an ink sac. In this case the bar is activated by a small spoon-like lever below the blind cap.
This Columbus 98 is in outstanding condition and has a fantastic smooth and springy nib, which performs very well with a great flexibility.