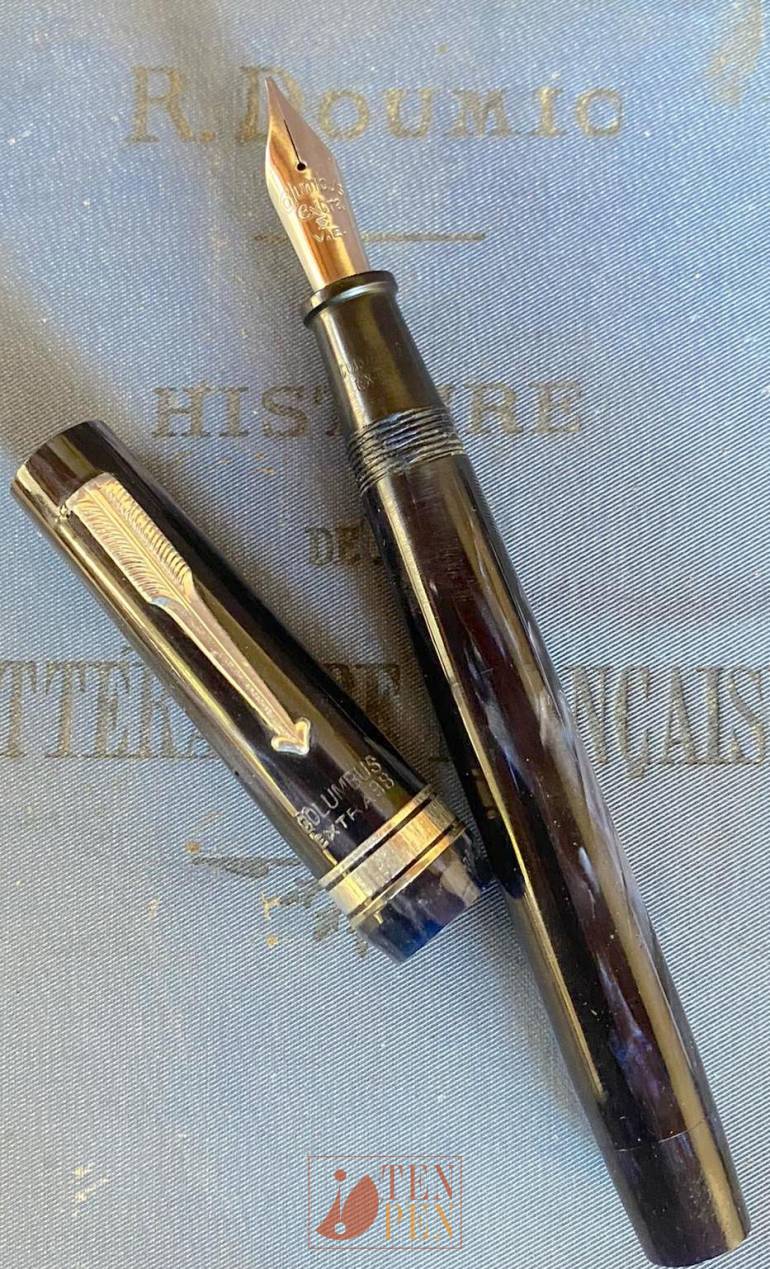 In the late 1920's Columbus introduced its 9X series of pens. The line comprised three sizes: 98, 96 and 94. This series was initially manufactured following the style of the time, which made reference to the design of the famous Duofold model by Parker.
During the following years, the line was reviewed and the style of pens was drastically changed to adjust it to the taste of the market. The ball ended clip became arrow shaped in the 1930's and the design of pens was streamlined to become more modern.
The original filling mechanism based on a patented kind of small spoon hidden below the bind cap remained as a reference for the line and was never abandoned.
This line of pens was manufactured in beautiful celluloids. The range of colors was very wide.
Wartime models have chrome finish and steel nibs, which are generally very flexible and pleasant to use.
This Columbus 98 in blue striated celluloid is a wartime model  and it is fitted with its original flexible steel nib.