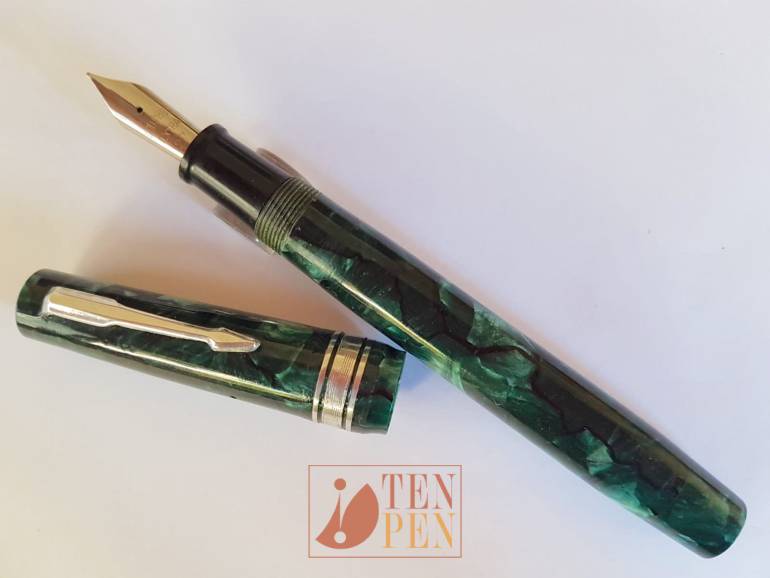 Extremely beautiful wartime Columbus 25 in green marbled celluloid. The color is very vibrant and shows no signs of discoloration.
The pen is in near mint condition with minimal signs of use.
It is fitted with a steel Columbus Extra 27 nib  which is extremely smooth and very flexible.
The pen is a button filler.
In one of the pictures the Columbus 25 is shown next to a Columbus 98 in brown tortoise celluloid.