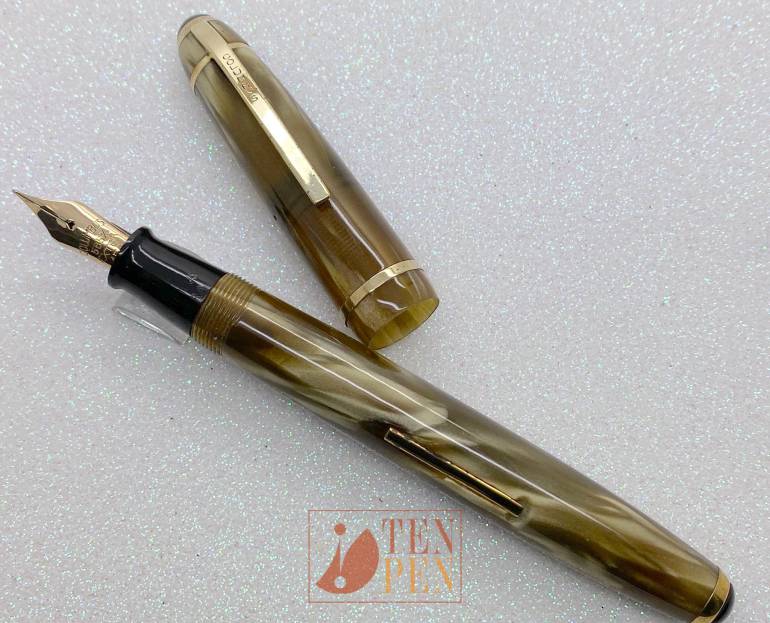 In the 1950's Columbus introduced the 13X line of lever fillers in a wide range of colors.
The  line was torpedo-shaped and the modern look of the pens was enhanced by the presence of tassels on both ends, kept in place by metal rings. 
The straight and linear clip added an aerodynamic touch to the look of the pen.
The 13X line was Columbus' top line at the time. More than 12 colors are known; each one could be matched with a pencil in the same color.
This line of pens was fitted with 14 ct gold nibs.
This Columbus 134 is in excellent condition but unfortunately it hasn't got its original nib which should be a 14 ct 154 nib. The pen has instead a Columbus gold nib of the right size but a bit earlier than the pen.