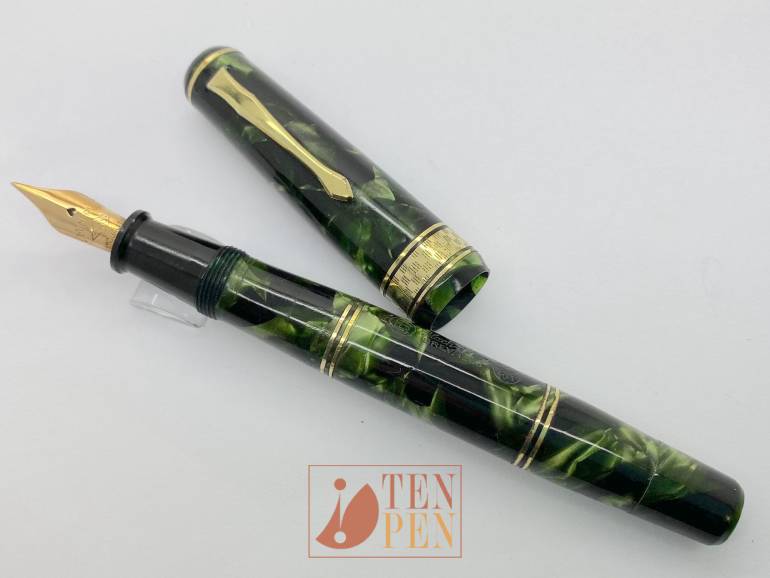 There is no information about  the Blach Star brand.
It is doubtlessly an Italian product as in no other country than Italy the word "black" could have been misspellt with "ch" instead of "ck".
The style and design of the pen are reminiscent of Minerva Ellittica models by Omas but also of  Nettuno Superbas and some Columbus models.
The logo and initials on the barrel do not offer any clue about the productive origin of this pen which is however a high quality writing instrument. The celluloid is beautiful and the finish of the pen is  extremely refined  and stylish.
 I found it with a nicely flexible Minerva nib and left it there.
Time of production is mid 1930's.