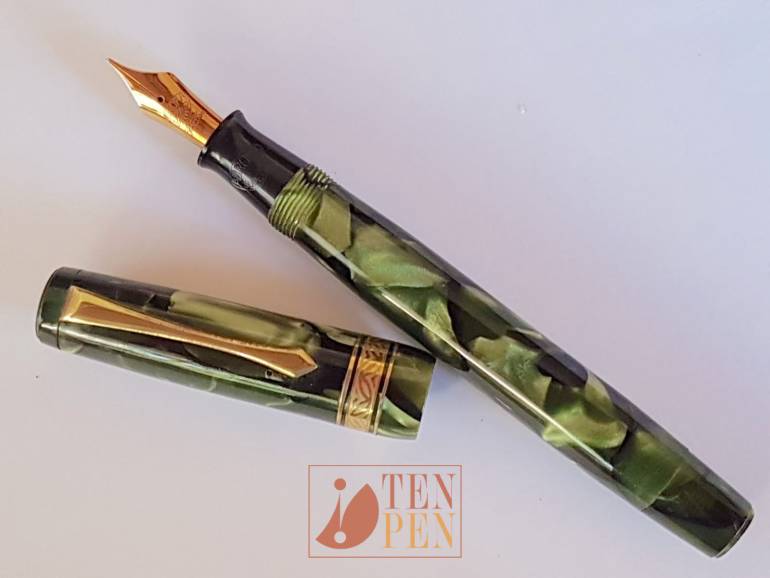 The Superna model was introduced in 1937 and was produced in two sizes in a range of beautiful colors. Superna pens  are much less common nowadays than other Aurora models of the same era.
The filling mechanism is a special back lever which is activated by a small sphere, covered by the blind cap.
This Aurora Superna is a medium size, fitted with an Aurora 14 ct gold nib, size nr 2 1/2. The color is a vivd marbled green which shows no traces of discoloration.