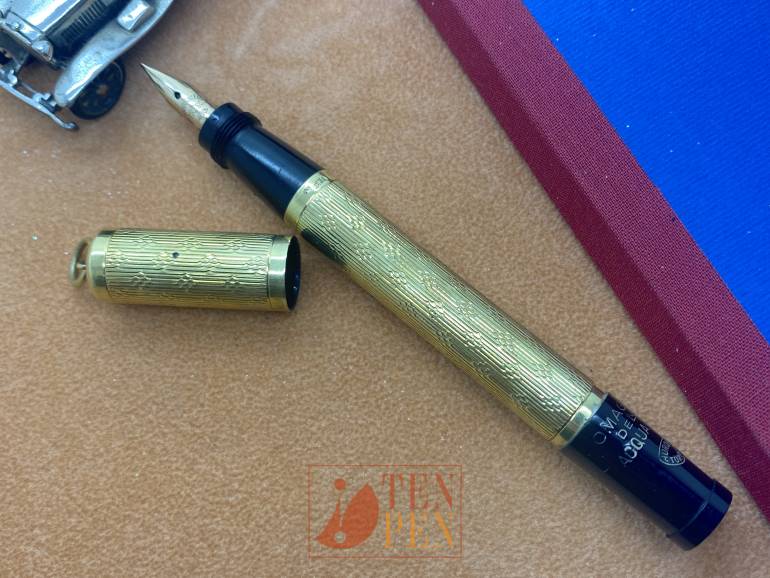 In the  1920's and 1930's Aurora was very active with many Italian companies which used fountain pens as promotionals. It is very common to find precious Aurora pens with advertizing logos or slogans.
Safety pens in particular were fashionable in the 1920's and we know of Aurora R.A. safeties with enamelled ads of Isotta Fraschini cars, Ferrarelle sparkling water, Touring Club magazine and the like.
One of the most common advertizings we find on Aurora safety pens is "Acqua Sila". 
This Aurora Acqua Sila R.A. 3 is in superb condition and the imprint on the turning knob is deep and fresh.
The decoration of the rolled gold overlay is quite uncommon. It is in pristine condition and very shiny.
The pen is fitted with an unbranded Aurora-made 14 ct gold nib which is very nice to use.
The drop shaped vent hole and the name "Perfect" are typical of Aurora's unbranded production