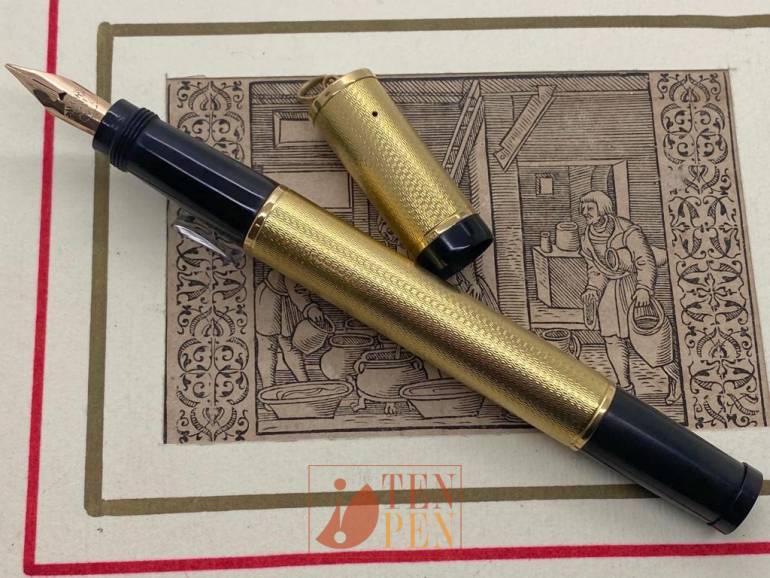 The R.A.(the acronym means Rientrante Aurora - Aurora safety pen) series comprised safety pens going from size 0 up to size 5. The most common sizes are RA 2 and RA 3, while size 4 and size 5 are much rarer.
This Aurora R.A. 4 is in excellent condition with no signs of use and time. The overlay is clean, very shiny and without traces of brassing. 
The pen is fitted with a nice Aurora 14 ct  nr. 3 nib.