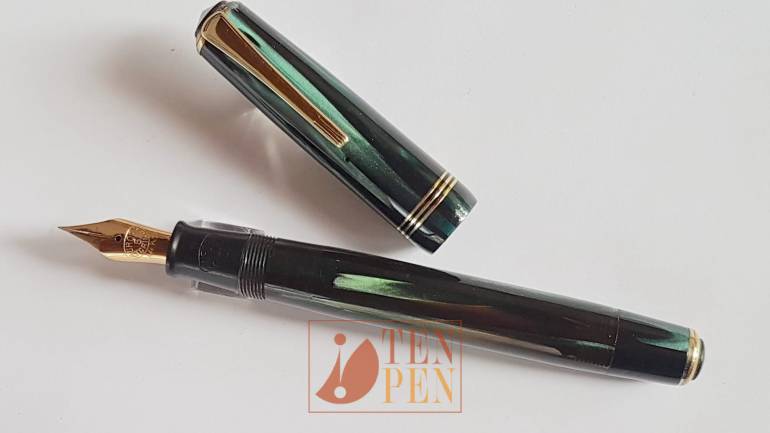 Introduced in 1938, the Optima was designed to be a pen with a transparent barrel and a powerful filling mechanism which could compete with the reverse plunger filling system Omas was using for the Lucens models.
Early Optimas had a greek key cap band which was really reminiscent of Omas pens. The model was later on reviewed and the beautiful cap band of the early years was replaced by three thin cap rings.
Pens became longer and more robust. 
The filling mechanism with the long shaft has always been the weak point of Optima pens and many of them are found today with a revised filling mechanism: many have been transformed into button fillers.
Optima pens are generally fitted with Aurora 585 gold nibs size 5 or 6.
This Optima is manufactured in the rare bue pearlescent color and has a beautiful Aurora Nr. 5 nib, grade M/B.
It has its original mechanism in perfect working order.
There is a small discolored area on the barrel, where the transaprency has taken on a brownish shade.