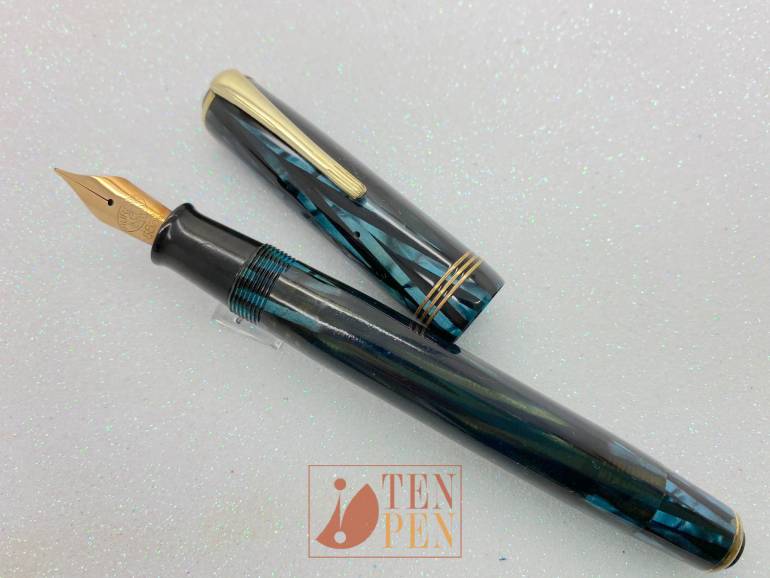 The Optima Model was introduced in 1938 by Aurora and it was meant to be the Company's top line.
Early Optimas had a transparent barrel and a nice greek-key-decorated cap band which somewhat recalled Omas'  style.
Later models were simplified and the rich cap band was subsituted by three thin cap rings. The shape of the cap top and barrel end were changed too, with the addition of tassel and metal finish.
The general look of the pen was therefore completely reviewed and the Optima  became a less elegant but much sturdier model. The filling mechanism was not altered, though.
All Optimas have a reverse syringe filling mechanism which is very delicate; very often these pens are found as button fillers, due to past unskilled restoration choices.
This Optima is part of the second generation line of pens and has its original filling mechanism in perfect working order.
The barrel is transparent and shows some signs of darkening.
The celluloid is very similar to the celluloid Waterman used for its Ink- View model and shows only minimal signs of discoloration.
It is fitted with an Aurora Nr. 6 superflexible nib.