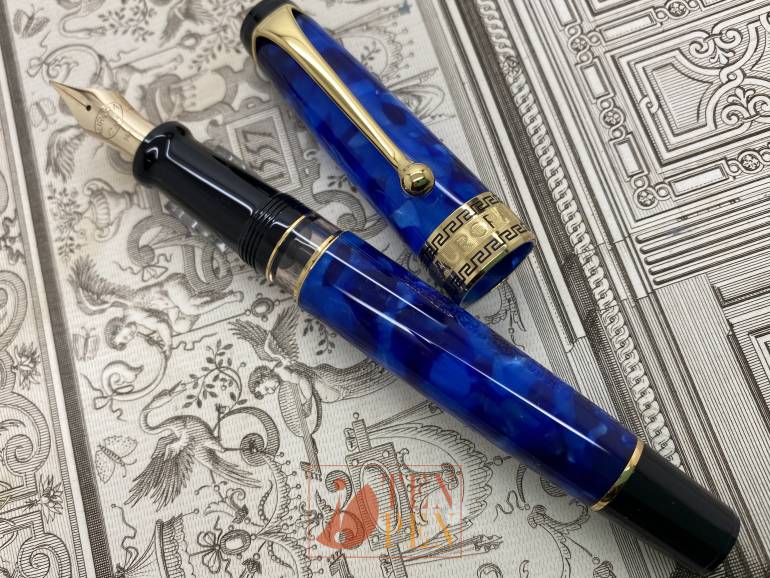 The Optima is one of the most successful Aurora models of the last decades. It was  introduced in the early 1990s and it is still a very desirable model nowadays.
This modern Aurora Optima is unused and it is fitted with a 14 ct gold nib, grade F.
A perfectly balanced daily user in a fantastic color.