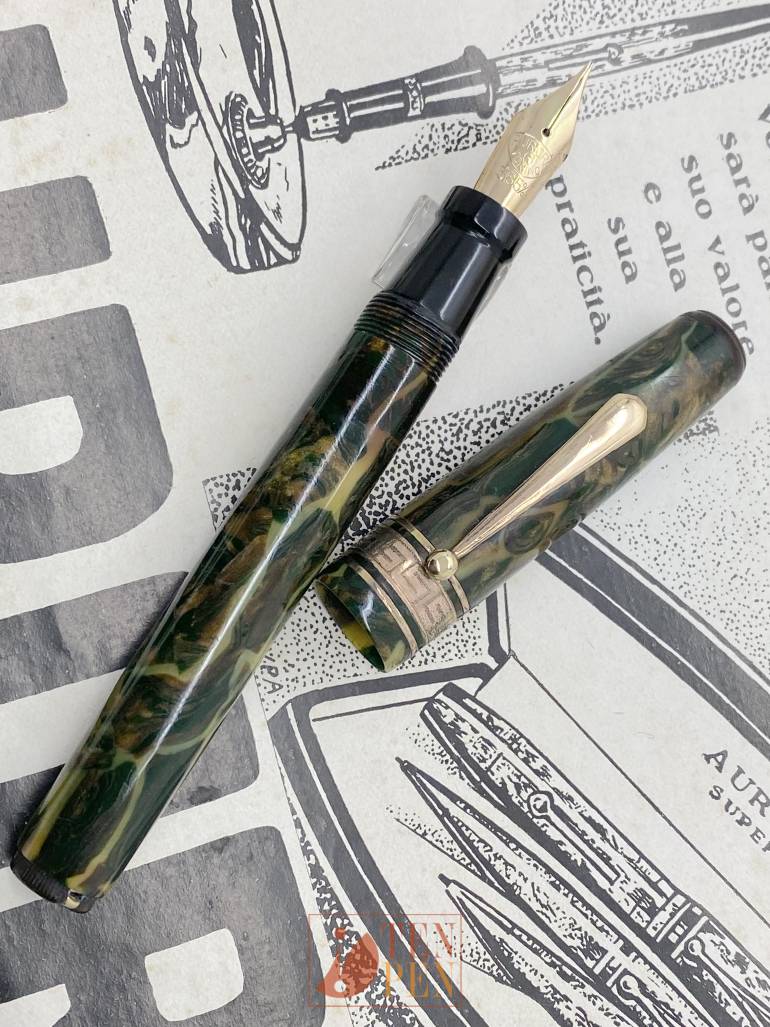 The Internazionale model was introduced by Aurora in 1930.
The pen is a definite Art Deco product both for its design and for its finish. The model was initially introduced with a greek key cap band placed between two thin cap rings; later on a different version of the cap band was adopted, recallinng the style of Superna's cap bands.
The filling mechanism is the typical back lever Aurora used for the Novum line, too.
The Internazionale was manufactured in  4 sizes ( 25, 25, 45 and 50) in a variety of colors where variegated combinations with gold additions certainly represent the most fascinating choice.
This Aurora Internazionale is a size 45 in cream, gold and green variegated celluloid. This chromatic combination is very uncommon and mostly found on Asterope models.
The pen is in  very good condition with a minimal discoloration of the cap. Clip and cap band have a rose gold finsh.
The cap screws on the barrel but if itis forced a bit, it looses ts grip. Being such a rare and precious material, I decided not to interfere with it.