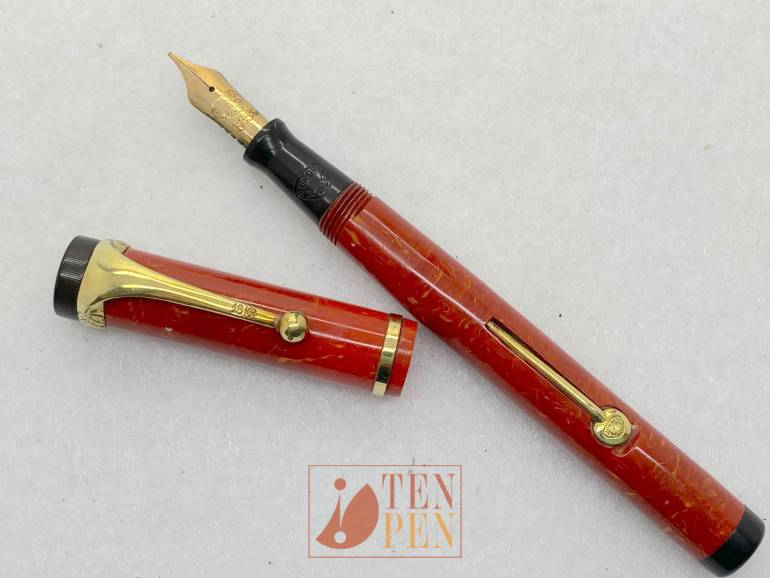 In the late 1920's, when Aurora introduced the Duplex model, the fountain pen market was heavily influenced by the worldwide success of the Duofold model by Parker.
Most pen makers at the time drew inspiration from the design of that model which was supported by huge advertising campaigns both in the USA and in Europe.
Aurora followed the trend and designed its new lines of celluloid lever fillers with the Duofold line as a reference. Aurora went anyway further and instead of copying the Duofold, as many other pen makers were doing, it chose to approach the model with innovation and creativity. 
The result was a superb model which is still one of the most elegant and fascinating pens ever produced in Italy.
Aurora used three types of clips for the Duplex line: a standard clip with a very large and rounded top, a rich clip with a refined Art Nouveau floral decoration and an elegant filigree band and finally a clip with laurel decoration which is mostly found on lady and medium- sized pens.
This beautiful Aurora Duplex lady pen in coral red celluloid sports a laurel clip which enhances the elegance and style of the model.
The celluloid shows only very minimal traces of discoloration on the cap. The color is still vivid and very intense.